Institute for Urban Public Health (InUPH)
Welcome to the Institute for Urban Public Health (InUPH)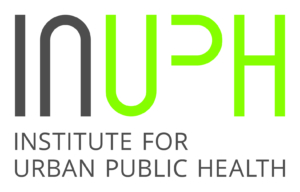 How urban planning affects our health
A prerequisite for the health of the population is a paradigm shift from disease control to health promotion by strengthening resources and potentials for a healthy life in cities, anchoring health promotion through cross-sectoral urban planning and development as well as promoting the health competence of the urban population.
Against this background, the already established Centre for Urban Epidemiology (CUE) was re-opened as a new Institute for Urban Public Health (InUPH) at the University Hospital Essen as a scientific institution in May 2020.
The Institute wants to focus on the positive, salutogenic factors of urban systems, i.e. on those factors that enable and support the development and maintenance of health: spatial, political, social and ecological characteristics of the city – each with regard to specific population groups in terms of age, gender, sociodemography, migration, work, illness.
Our website aims to inform you about our projects, members of staff, and publications. News surrounding the Institute for urban public health can be found here.