Institute for Urban Public Health (InUPH)
Welcome to the
Institute for Urban Public Health (InUPH)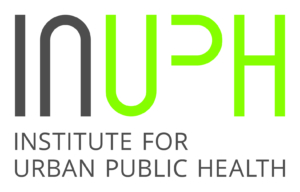 8. Konferenz "Stadt der Zukunft": Urbane GesundheitsLandschaften der Zukunft
Der wissenschaftliche Beirat der Bundesregierung Globale Umweltveränderungen beschreibt den derzeit zu beobachtenden "Umzug der Menschheit" in die Städte als wirkungsmächtigsten "Prozess sozialen Wandels im 21. Jahrhundert." Deshalb müssen die Städte in nachhaltige, gesunde und gerechte Orte transformiert werden. Die Vision einer nachhaltigen Entwicklung muss auf die Integration der räumlichen, gesundheitlichen und umweltbezogenen Dimensionen zielen, damit auf lokaler Ebene eine gesunde und gerechte Nachbarschaftsentwicklung mit grüner Mobilität, attraktiven öffentlichen Räumen, sauberer Luft und sicheren Straßen prioritär angegangen werden kann.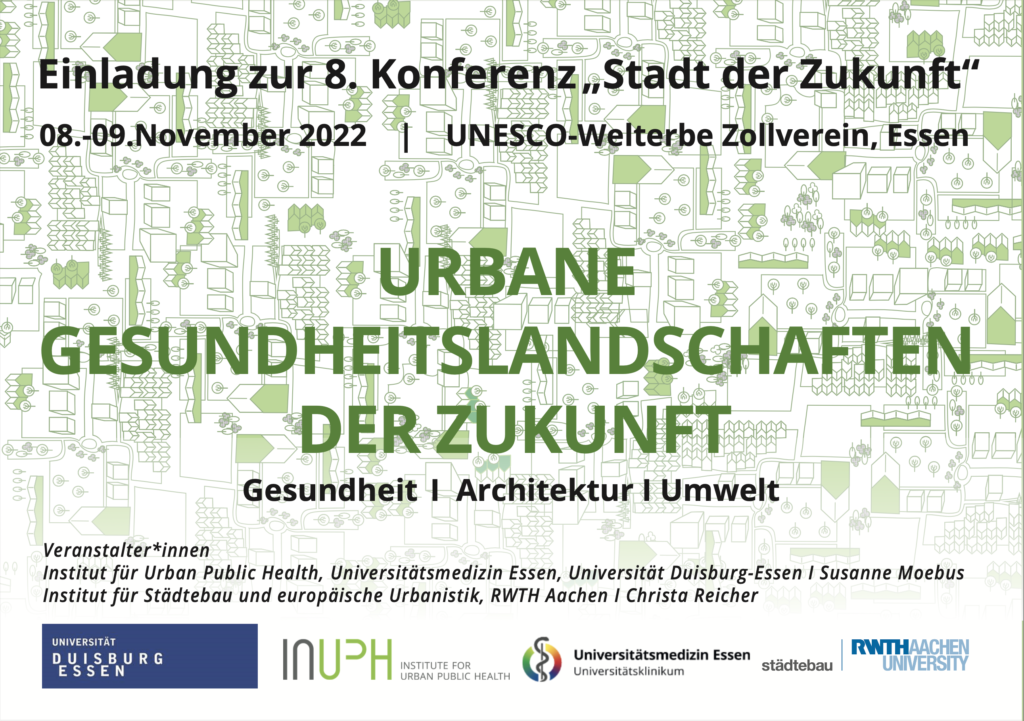 How urban planning affects our health
A prerequisite for the health of the population is a paradigm shift from disease control to health promotion by strengthening resources and potentials for a healthy life in cities, anchoring health promotion through cross-sectoral urban planning and development as well as promoting the health competence of the urban population.
Against this background, the already established Centre for Urban Epidemiology (CUE) was re-opened as a new Institute for Urban Public Health (InUPH) at the University Hospital Essen as a scientific institution in May 2020.
The Institute wants to focus on the positive, salutogenic factors of urban systems, i.e. on those factors that enable and support the development and maintenance of health: spatial, political, social and ecological characteristics of the city – each with regard to specific population groups in terms of age, gender, sociodemography, migration, work, illness.
Our website aims to inform you about our projects, members of staff, and publications. News surrounding the Institute for urban public health can be found here.
Veranstaltungshinweis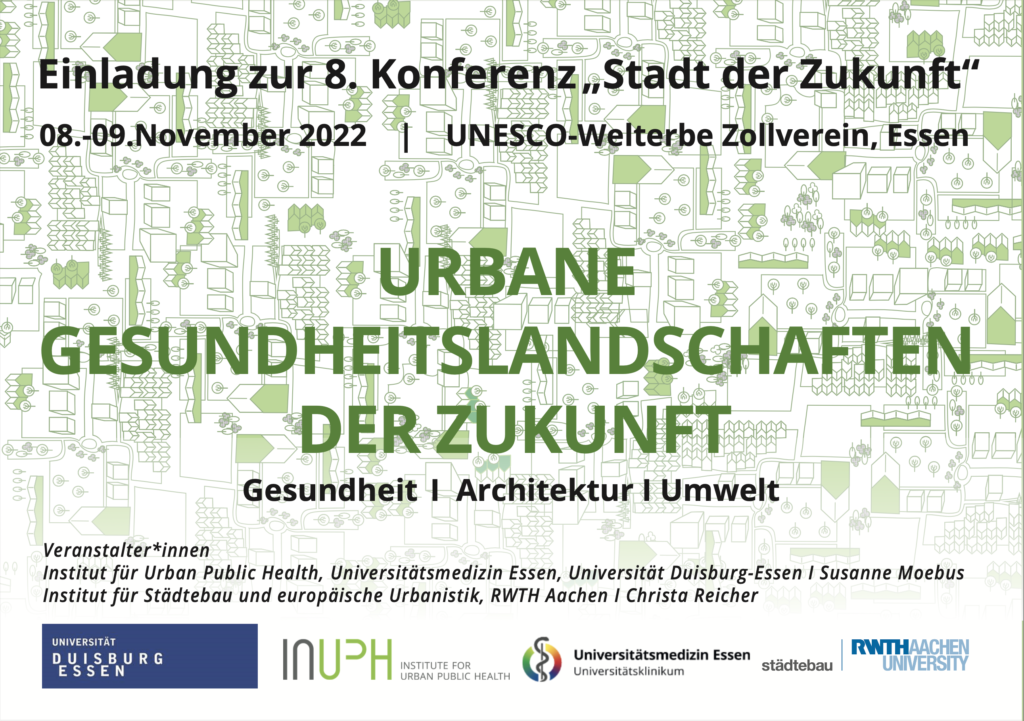 8. Konferenz "Stadt der Zukunft": Urbane GesundheitsLandschaften der Zukunft
Urbane GesundheitsLandschaften Gesundheit | Architektur | Umwelt Der wissenschaftliche Beirat der Bundesregierung Globale Umweltveränderungen beschreibt…
"Als Epidemiologin wünsche ich mir eine Rückkehr der "sozialen Medizin", die im 19. Jahrhundert für Synergien zwischen Stadtplanung und öffentlicher Gesundheit stand. Das Problem seither: Die meisten Ärzte konzentrieren sich auf Individualmedizin, Stadtplaner auf Infrastruktur und Wirtschaftsinteressen. Das Forschungsfeld des neuen Instituts rückt die Stadtbevölkerung als Ganzes in den Mittelpunkt: Was hält sie gesund? Wie müsste ihr Lebensumfeld idealerweise organisiert sein?"

Prof. Dr. rer. nat. Susanne Moebus, MPH – Leiterin des Instituts für Urban Public Health
Reagieren Sie hier auf einen aktuellen Blogbeitrag von Prof. Moebus: